We had camped many times in small tents but this was our first experience in a Swiss tent. It was spacious, attached washroom, cosy beds and sofa. It was like camping in a hotel room.
We woke up when Tenzin (employee at the campsite) brought us bed tea. Bed tea is a luxury that we didn't enjoy for a long time. After finishing tea we got out of our beds. The campsite was close to the river Beas and we decided to sit on the shore and plan our day. This is when we realised we had forgotten to charge our devices.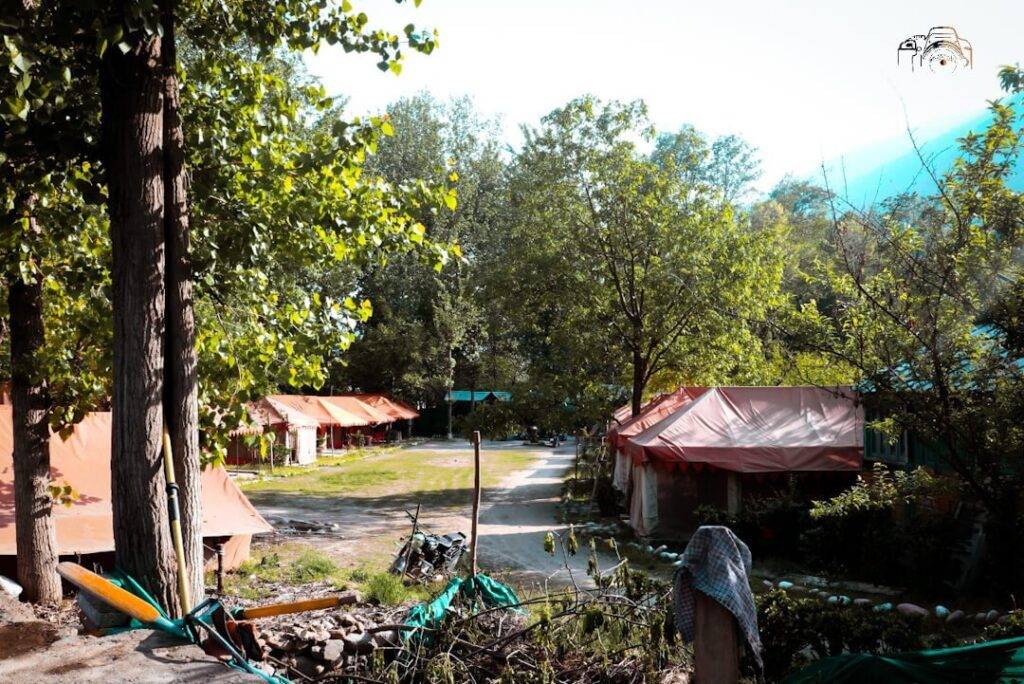 As we were waiting for Bobby (cousin) who promised to take us to meet Mr Shyam Lal (Farmer), we tried to charge the devices. But Bobby came earlier than we anticipated and we left for Jana Village where we were to meet Mr Shyam Lal. While driving towards Jana village, we put our devices on charge one by one in the car but we couldn't charge them 100%. The road toward Jana becomes narrow and steep as soon as we divert from the Kullu-Manali highway. It took us about 2 hours to reach there.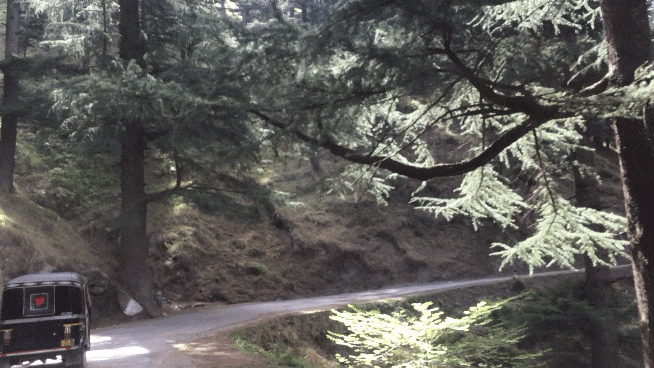 After reaching Jana we decided to put our breakfast plans on hold and get on with the interview with Mr Shyam Lal. While chatting with him and his friend, we told them about Pahadi Zaika and its mission. They were very happy to know that we are trying to bring traditional crops on one platform and benefit farmers in doing so.

Shyam Lal told us about many crops which are grown for self-use only and could become healthier options. At the same time, he also acknowledges that the demand for such crops is almost nil due to which farmers are shifting toward Apple tree plantation. We were particularly interested in Red rice aka Jattu Chawal among all. Further shedding light on Jattu Chawal, Shyam Lal told us that he used to grow them till 2019 but as the benefit was very low, he had stopped. This year also he is not planning to grow red rice for the same reason. But he promised to grow it for Pahadi Zaika next year.
Mr Shyam Lal was supposed to be the only farmer we meet that day and enjoy the rest of the day but the plan changed the instant he said he will not grow red rice this year as well. Now, we asked him if he can direct us towards someone who will grow red rice this year. He helped us to get in contact with Mr Dhani Ram from Kais Village.
Now we will have to go " yahan se wahan" . We thanked him for his help and promised to keep in touch. He promised, he will watch all our Youtube videos.
Before heading towards Kais village, we decided to explore Jana village for our vlog. One thing that is unique about Jana is the traditional houses, which are becoming rare these days due to concrete buildings. We have filmed this village for our vlog on the mobile phone because our camera wasn't charged.

From the village, we went a few km further ahead to visit Jana waterfalls which is a famous tourist spot. If you are visiting this waterfall, you can enjoy your meal while dipping your feet in the water and for adventure lovers, there is a zip line.
We went to Maniram's Dhaba which is the first Dhaba ever set up here. Today there are a few more Dhabas around. We even got a chance to talk to Maniram himself. This old guy was full of life, enjoying his bidi and had only positive things to say. When we asked what is on the menu he said "we have a fixed menu". We ordered and the plate included, Rajmah, Kadi, Jattu Chawal, Sarson ka saag, Makki ki roti, Siddu which is a famous Kulluvi dish, jaggery and a lot of ghee.
After spending some quality time around this place, we headed back towards Kais village to meet Mr Dhani Ram.
After driving for around one and half hour we reached outside Mr Dhani Ram's house. He and his wife invited us inside their house and we shed some light on why we were there. Then we convinced him to give a small interview about Jattu Chawal. He has promised to invite us back when he will start sowing rice. Finally, our work for the day was done around 3 pm.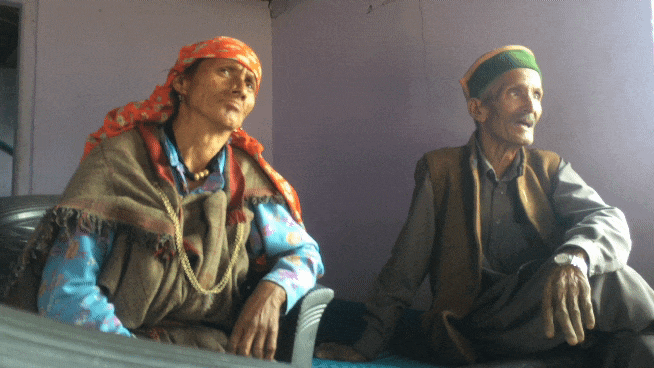 After this, we drove around Kullu town and treated ourselves to coffee and pizza at Matri Cafe, recommended to us by our friend.
After dawn, we drove toward Jagat Sukh where we crashed at Shami Inn (Fab Express) for the night. But before going to bed we made sure to charge our devices.